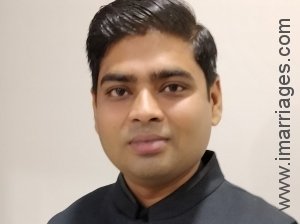 He is 29 years old
Never Married
Hindu, Thakur
His mothertongue is Hindi
Working in Other
Earning Rs.14 Lakh
Born in India
Living in Bangalore, India

In His Words
Hi My name is Abhijeet Kumar Singh. I am from Kanpur U.P I work in Siemens India Limited as a Senior Engineer, My father is a central Govt. Employee in Indian Railways as Chief Ticket Inspector.

I have 2 brothers one is married.We Belong to upper middle class Nuclear Family

I am looking for girl who is educated and have family morals and values.


Lifestyle and Appearance

5 ft 5 in 166 cm
Fair Complexion
Average Build

Non Vegetarian

Doesn't Smoke

Doesn't Drink

Education and Career
Highest Education
Bachelors
Employment Status
Full Time

Family
Family Status
Upper Middle Class
Father's Profession
Government
Mother's Profession
Homemaker
Has Children Of His Own
No

Horoscope

Photos

What He Is Looking For
Age
23 - 31

Min Height
5 ft 2 in 158 cm

Body Type
Average

Marital Status
Never Married

Mother Tongue
Hindi

Has Children Already
No

Religion
Hindu

Caste
Thakur

Drink
No

Smoke
No

Education
Bachelors

Profession
Government

Employment Status
Full Time

Family Values
Moderate

Family Status
Middle Class

Born In
India

Country Living In
India


Profile Managed By Self