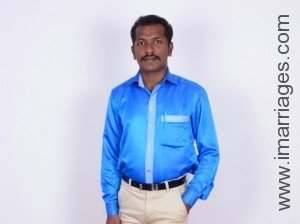 He is 29 years old
Never Married
Christian, Nadar
His mothertongue is Tamil
Working in Education
Earning Rs.2 Lakh
Born in India
Living in Chennai, India

In His Words
I am a teacher .I am very spiritual and prayerful baptized boy involved in sunday choir good singer .,i am working as a teacher at private (st.Mary's matriculation school guduvanchery.i am trying to government job.i am active spiritually with god gifted talents of singing .I am very jolly type and dedicative mind god fearing boy and i belive jesus and regular church goer . I like god ministry, Very honest, good habit,Soft character. My family is loveable family i am a only one son in my family and we are middle class family but rich in god. I don't like dowry system and caste because god hate these.
. I am daily praying for my life partner.
I need my rib ( genesis 2:22)

My family is a god fearing and prayerful who put god first in everything.My family sweet and faithfull and Good family .happiness and joy full family .i am doing fun with my mom and dad.always happy is our family because god with us .when we do any work first pray to god, after we will do our work.
Every day my family is going by god guidance. We are very simply and truthfull

She should be god fearing i want good character bride. spritual mind . jolly type .

Lifestyle and Appearance

5 ft 4 in 163 cm
Wheatish Complexion
Average Build

Non Vegetarian

Doesn't Smoke

Doesn't Drink

Education and Career
Employment Status
Full Time

Family
Family Status
Middle Class
Mother's Profession
Homemaker
Has Children Of His Own
No

Horoscope

Things He Likes
Reading
Biography • Informational • Science Fiction
Film and TV
Comedy • Science Fiction

Photos

What He Is Looking For
Age
18 - 27

Body Type
Average

Marital Status
Never Married

Mother Tongue
Tamil

Has Children Already
No

Religion
Christian

Drink
No

Smoke
No

Born In
India

Country Living In
India


Profile Managed By Self