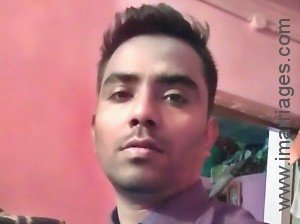 He is 29 years old
Never Married
Christian, Protestant
His mothertongue is Hindi
Working in Service
Earning Rs.1 Lakh
Born in India
Living in Nagpur, India

In His Words
I am God fearing, devout Christian with a positive outlook towards life, I take each day as it comes and believes that god has a plan for every one of us and we will have to be patient for his plan to unfold. I believe in respecting elders and love the religious as well as culture traditions of our family. I am living in Nagpur and speak Hindi fluently? also I like to watching movies, playing Video games, outing with friends etc.

We are Simple and Small Family . Dad passes away very early in life . Younger Sister is happily married and settled in Nagpur .My mother is a homaker.

I am looking for Simple ,Caring & well Educated who respect the elders.


Lifestyle and Appearance

5 ft 10 in 178 cm
Wheatish Complexion
Average Build

Non Vegetarian

Doesn't Smoke

Drinks Socially

Education and Career
Highest Education
Bachelors
Employment Status
Full Time

Family
Family Status
Middle Class
Mother's Profession
Homemaker
Has Children Of His Own
No

Horoscope

Photos

What He Is Looking For
Age
19 - 31

Mother Tongue
Hindi

Religion
Christian

Country Living In
India


Profile Managed By Self