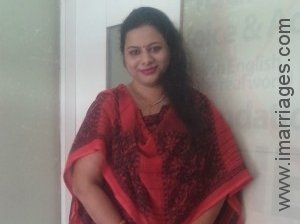 She is 37 years old
Widowed
Christian, Other
Her mothertongue is Other
Working in Education
Earning Rs.1 Lakh
Born in India
Living in Mumbai, India

In Her Words
I am Daphney.I am a widow.I do not have any children.I live in Mumbai Borivali.I am a God fearing person.I believe in love and I want to share this love with someone special.I am a good cook and a good homemaker.I love to sing and dance.Currently I am working as a councellor in an English Academy in Mira Road Mumbai.Thank you .God bless you.

My family is loving and a God fearing family .

He should be good and loving and a God fearing person.

Lifestyle and Appearance

5 ft 2 in 158 cm
Fair Complexion
Average Build

Vegetarian

Doesn't Smoke

Doesn't Drink

Education and Career
Highest Education
Bachelors
Employment Status
Full Time

Family
Family Status
Middle Class
Father's Profession
Office Administration
Mother's Profession
Homemaker
Has Children Of Her Own
No

Horoscope

Photos

What She Is Looking For
Age
37 - 43

Mother Tongue
Other

Religion
Christian

Country Living In
India


Profile Managed By Self