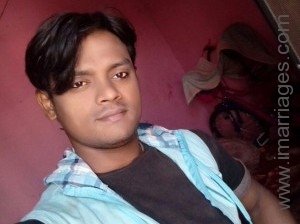 He is 31 years old
Never Married
Muslim, Other
His mothertongue is Telugu
Working in Other
Earning Rs.2 Lakh
Born in India
Living in Bellary, India

In His Words
I am energetic,friendly,jovial,caring and responsible person.currently I'm working as a millwright fitter in a reputed company(jsw)and earns 22000 per month.

My family is very traditional and friendly.we r two brothers, I'm the second.my elder is married and have 2 kids.my father belongs to the muslim-dudekula community and mother from Hindu.we brought up as Muslim.I'm looking for a broadminded family who can accept our family background. We r open for same type of profiles or complete Muslim.

She should be friendly and caring.she should have good opinion about joint family.she should respect our parents too.she should b fair .

Lifestyle and Appearance

5 ft 6 in 168 cm
Wheatish Complexion
Slim Build

Non Vegetarian

Smokes Socially

Doesn't Drink

Education and Career
Highest Education
Honours Degree
Employment Status
Full Time

Family
Family Status
Middle Class
Father's Profession
Retired
Has Children Of His Own
No

Horoscope

Photos

What He Is Looking For
Age
28 - 39

Mother Tongue
Telugu

Religion
Muslim

Country Living In
India


Profile Managed By Self