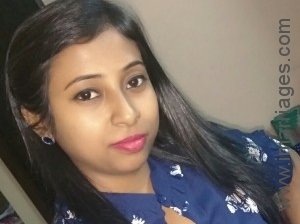 She is 26 years old
Never Married
Hindu, Bengali
Her mothertongue is Bengali
Working in Computers/IT
Earning Rs.6 Lakh
Born in India
Living in New Delhi, India

In Her Words
Words cannot definately define a person but still if asked to do so I would describe myself as a conpassionate, caring, honest, ambitious person. I am self sufficient and independent, however there's a saying that goes around like, If you want to go fast go alone, but if want to go far, go together. I am in search of a life partner who can be by my side as a friend and can be a real soulmate. I guess thats all I have to say.

I come from a upper-middle-class family with an amalgam of traditional and modern values. I have an elder sister who is married in Delhi. Currently I am working in American express in Gurgaon.

I would like to meet someone who is humorous, funloving, has to be caring and loving and creative.

Lifestyle and Appearance

5 ft 1 in 155 cm
Wheatish Complexion
Slim Build

Non Vegetarian

Doesn't Smoke

Doesn't Drink

Education and Career
Employment Status
Full Time

Family
Family Status
Upper Middle Class
Father's Profession
Retired
Has Children Of Her Own
No

Horoscope

Photos

What She Is Looking For
Age
26 - 35

Mother Tongue
Bengali

Religion
Hindu

Caste
Bengali

Country Living In
India

State Living In
Delhi


Profile Managed By Self