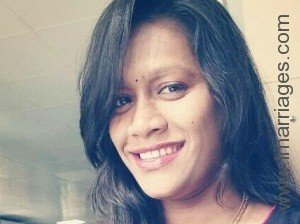 She is 26 years old
Never Married
Christian, Roman Catholic
Her mothertongue is English
Working in Office Administration
Earning Rs.3 Lakh
Born in India
Living in Mumbai, India

In Her Words
I have created this profile for my niece... She is smart. Hard working. Family orianted.. Has aim always to be successful in life.. Rest you'll know when you personally interact...

family is of middle.. Mother is very hardworking and God fearing... It's all her great sacrifice that her children are well educated.. And can face the challanging world..

The person am looking for my niece is.. He should be smart hardworking honest compassionate.. Always be faithful to God one self.. And with relationship with the soul mate.. Accept one another with all limitations...

Lifestyle and Appearance

5 ft 153 cm
Fair Complexion
Average Build

Non Vegetarian

Doesn't Smoke

Doesn't Drink

Education and Career
Highest Education
Bachelors
Occupation
Office Administration
Employment Status
Full Time

Family
Family Status
Middle Class
Mother's Profession
Homemaker
Has Children Of Her Own
No

Horoscope

What She Is Looking For
Age
27 - 31

Mother Tongue
English

Religion
Christian

Country Living In
India


Profile Managed By Parent/Guardian