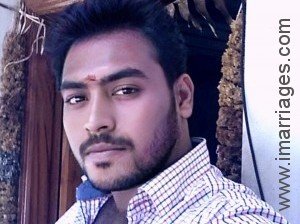 He is 29 years old
Never Married
Hindu, Vanniyakullak Kshatriya
His mothertongue is Tamil
Working in Trade
Earning Rs.16 Lakh
Born in India
Living in Chennai, India

In His Words
I am Nataraj. Am doing my own business. I was an marine engineer. Did everything with my sea career and now emerging as a business man and into organic product export trading and agricultural enthusiast. Some thing wanna give to society in health and agri sector also am very much spiritual and god believer. Lives in Chennai thiruvanmiyur. Did my schooling in st.johns mandaveli collage at Tec omr and masters at Southampton UK.

My home town sirkali. My family basically traditional.still an joint family in village. My father no more and mother with me in Chennai. Both my chittappa & chiti at village taking care of village life there. Brother doing dme at Hindustan university Gundy.

Religion matters but caste doesn't matter. Life partners needs to b matured enough to handle any situation. Having modern thoughts and traditional values.

Lifestyle and Appearance

5 ft 9 in 176 cm
Fair Complexion
Average Build

Non Vegetarian

Doesn't Smoke

Doesn't Drink

Education and Career
Employment Status
Full Time

Family
Family Status
Upper Middle Class
Mother's Profession
Homemaker
Has Children Of His Own
No

Horoscope

Photos

What He Is Looking For
Age
19 - 31


Profile Managed By Self