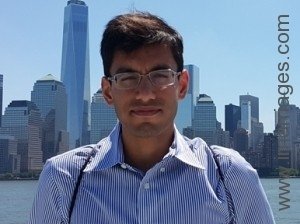 He is 28 years old
Never Married
Hindu, Brahmin, Not Specified
His mothertongue is Oriya
Working in Finance
Earning Rs.80 Lakh
Born in India
Living in New York, USA

In His Words
My son is a cool, calm & composed. Brilliant student & deep thinker, he loves football, water sports, classical music and travelling. A sincere and honest person he has a healthy lifestyle. Humble and silent worker. A family person, he believes in genuine friendship.
He grew up in the Middle East, did his Bachelors and PhD in USA and currently working there.
My wife and myself currently stay in the Middle East.
He is our only child and now looking for a well educated and very good looking life partner. Interest in Fine Arts will be an added bonus.

Lifestyle and Appearance

6 ft 1 in 186 cm
Fair Complexion
Athletic Build

Non Vegetarian

Doesn't Smoke

Doesn't Drink

Education and Career
Highest Education
Doctorate
Employment Status
Full Time

Family
Family Status
Middle Class
Mother's Profession
Homemaker
Has Children Of His Own
No

Horoscope

Things He Likes
Music
Classical
Reading
Business
Film and TV
Bollywood
Sport
Soccer

Photos

What He Is Looking For
Age
26 - 37

Mother Tongue
Oriya

Religion
Hindu

Country Living In
USA


Profile Managed By Parent/Guardian