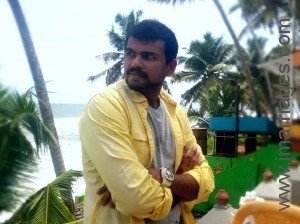 He is 29 years old
Never Married
Hindu, Nadar
His mothertongue is Tamil
Working in Advertising/Marketing
Earning Rs.12 Lakh
Born in India
Living in Madurai, India

In His Words
My son has completed mba and with clean habits. He is very humarous guy .very gud in management. And appart from business he has an interest in adfilm making and he is trying on it too..

We are just 3 in our home. My son has completed mba .And looking after the dad's business and managing the asserts in madurai. Own a furniture manufacturing industry and supply goods all over southern tamil nadu and kerala. Appart from that he is interested in adfilm making. And we have a standard rental income of 1 laks / month.

we are expecting a gorgeous girl with gud values from a equal family status and back ground. he expect the daughter who was bought in the same way. and we expect the girl to be my daughter to our house.

Lifestyle and Appearance

4 ft 6 in 137 cm
Fair Complexion
Average Build

Non Vegetarian

Doesn't Smoke

Doesn't Drink

Education and Career
Occupation
Advertising/Marketing
Employment Status
Full Time

Family
Family Status
Upper Middle Class
Has Children Of His Own
No

Horoscope

Photos

What He Is Looking For
Age
18 - 30

Mother Tongue
Tamil

Religion
Hindu

Country Living In
India


Profile Managed By Self