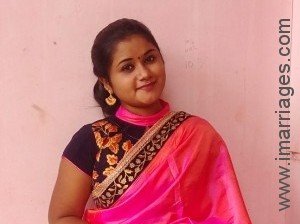 She is 28 years old
Never Married
Christian, Roman Catholic
Her mothertongue is Tamil
Working in Computers/IT
Earning Rs.6 Lakh
Born in India
Living in Chennai, India

In Her Words
This is Sophia CathalIn..am a simple and sportive girl.. Working in chennai currently... My native is dindigul... Am an interreligion..Mom hindu and dad Christian... Following both.. Looking for a good hearted, broad minded guy as life partner...

Mom is working as teacher.. Dad is a business man.. One younger sister and brother

Am not concerned about religion... Either hindu or Christian is OK for me...

Lifestyle and Appearance

5 ft 153 cm
Wheatish Complexion
Average Build

Non Vegetarian

Doesn't Smoke

Doesn't Drink

Education and Career
Highest Education
Bachelors
Employment Status
Full Time

Family
Family Status
Middle Class
Mother's Profession
Commerce
Has Children Of Her Own
No

Horoscope

Photos

What She Is Looking For
Age
28 - 37

Mother Tongue
Tamil

Religion
Christian

Country Living In
India


Profile Managed By Self