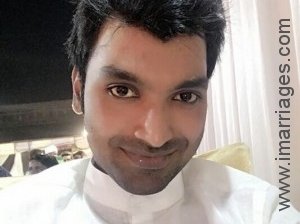 He is 28 years old
Never Married
Hindu, Nadar
His mothertongue is Tamil
Working in Office Administration
Earning Rs.4 Lakh
Born in India
Living in Mumbai, India

In His Words
I am a career oriented and a independent guy who loves to spend time with the family as well as friends. Currently working in Mumbai for Accenture Pvr limited. To describe about me — I am simple as well as modern and broad-minded too.

I belong to simple middle-class and broad-minded family.Sister got married who stays at Chennai.

I am looking for a partner who be like a friend forever. Modern with outlook and simple with the nature.

Lifestyle and Appearance

4 ft 6 in 137 cm
Wheatish Complexion
Average Build

Non Vegetarian

Doesn't Smoke

Doesn't Drink

Education and Career
Highest Education
Bachelors
Occupation
Office Administration
Employment Status
Full Time

Family
Family Status
Middle Class
Father's Profession
Service
Mother's Profession
Retired
Has Children Of His Own
No

Horoscope

Photos

What He Is Looking For
Age
18 - 29

Religion
Hindu

Country Living In
India

State Living In
Maharashtra


Profile Managed By Self