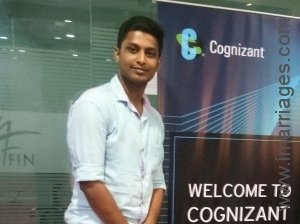 He is 27 years old
Never Married
Hindu, Kulalar
His mothertongue is Tamil
Working in Management
Earning Rs.3 Lakh
Born in India
Living in Kozhikode, India

In His Words
I am Vivek. I love to be sporty. I work as an assistant manager in a MNC company. I love to maintain my body very much

We are liberal in all aspects. My father expired 2 years back.

My preferred partner is Modern traditional or liberal nothing matters.. As I was born in Chennai and lived in Mumbai Bangalore Hyderabad we are ready to accept.

Lifestyle and Appearance

5 ft 11 in 181 cm
Wheatish Complexion
Athletic Build

Non Vegetarian

Doesn't Smoke

Doesn't Drink

Education and Career
Highest Education
Bachelors
Employment Status
Full Time

Family
Family Status
Upper Middle Class
Father's Profession
Administrative
Mother's Profession
Homemaker
Has Children Of His Own
No

Horoscope

What He Is Looking For
Age
18 - 29

Mother Tongue
Tamil

Religion
Hindu

Country Living In
India


Profile Managed By Self