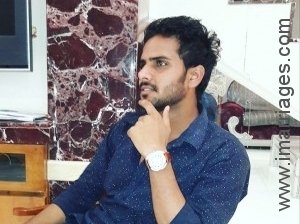 He is 22 years old
Never Married
Hindu, Yadav
His mothertongue is Hindi
Working in Computers/IT
Earning Rs.4 Lakh
Born in India
Living in Mumbai, India

In His Words
I loves to Hangout with friends and watche movies and series online.
currently i am working in Software company at senior level.

To describe myself in few words , i am simple and modern.
Believe in learning new things and adventurous,
Work for learning , not only for earning.
Loves traveling.

We are simple and small family . Brother is happily married .

I am looking for someone who can become a companion and friend for a great life.

Lifestyle and Appearance

5 ft 8 in 173 cm
Fair Complexion
Slim Build

Vegetarian

Doesn't Smoke

Doesn't Drink

Education and Career
Highest Education
Bachelors
Employment Status
Full Time

Family
Family Status
Middle Class
Mother's Profession
Homemaker
Has Children Of His Own
No

Horoscope

Photos

What He Is Looking For
Age
18 - 24

Marital Status
Never Married

Mother Tongue
Hindi

Has Children Already
No

Religion
Hindu

Manglik
No

Drink
No

Smoke
No

Country Living In
India


Profile Managed By Self