Most Trusted Free Matrimonial Site
Namaste and welcome to iMarriages, the first matrimonial site to offer a scientific approach to finding a compatible life partner. Exclusive to iMarriages, our personality matching system will help ensure that your marriage is lasting and fulfilling.

At iMarriages, we are committed to helping the people of India find their life partners. Established in 2006 and with thousands of registered members, we are the most experienced free marriage bureau operating in India today.

We believe matrimonial services should be available to all Indians, regardless of religion, caste, background or wealth. All of our services are free and you will not be asked for any payments.

Not Just Another Marriage Bureau
iMarriages is not a traditional matrimonial site. Traditional marriage bureaus contain thousands of profiles but leave you in the dark when it comes to knowing which profile is suitable to you. Out of thousands of available profiles, only a small number will be suitable to you specifically, and it is difficult to determine how compatible a potential partner is by viewing their basic particulars or viewing their profile photo.

To determine a potential life partner's level of compatibility, we must also take their personality into consideration. An individual's personality cannot be told by their age, religion or appearance. Even after a brief conversation it is difficult judge a personality.

The iMarriages match making system takes care of this difficult work for you by analyzing each member's personality and presenting you with a select group of compatible profiles.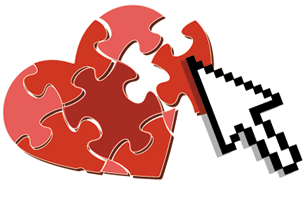 Member Diversity
The iMarriages free matrimony site welcomes Indians from all ethnic and religious backgrounds. Our diverse community includes those that are Hindu, Sikh, Muslim, Buddhist and many more. It includes those that are rich and those that are poor.

While many people prefer to marry within their own ethnic or religious community, we know that some people do not mind if their life partner belongs to a different caste or religion. We provide you with the option to marry whomever you like without the risk of discrimination.


Meet Someone Local To You
Our matrimonial search tool allows you to easily find potential partners that are local to you. No longer do you need to rely on friends or family to find your life partner. iMarriages can match you with someone local to you - whether it be Bangalore, Mumbai, Pune or Chennai.

While our members span across India and the world, we understand that distance for some is a prohibiting factor when determining potential life partners. When creating your profile you may state whether or not you are prepared to travel or relocate.
Success Stories
Here at iMarriages we love getting feedback from our members, to hear about the relationships that have flourished through our matrimonial portal. If you have stories that you would like to share feel free to send them to us and please encourage your friends and family to do the same.

For example:

My name is Padma; my husbandís name is Tavish Swaminathan. I am now Padma Swaminathan thanks to the team at iMarriages. I was having trouble finding a compatible person to marry and my family was beginning to look down on me. I found Tavish on this Indian matrimony site a month after I had joined. We began talking and organised a meeting with our families present. We were married three months later. We thank you very much iMarriages.

-Padma Swaminathan

You Never Have To Pay To Send Messages!
That's right, there are no fees, charges or payments required to use iMarriages. Other matrimonial sites promise you a free sign up but then charge you to contact their members; iMarriages allows you to chat with as many members as you like, whenever you like, free of charge.

To begin, create your free account and start receiving your matches immediately.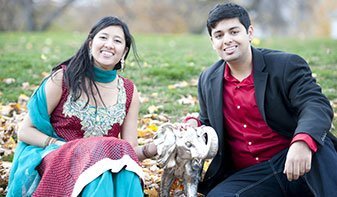 Indian Relationship Advice
We are more than just an Indian matrimonial site, we are an Indian relationship site. We provide Indian relationship advice and our editorials offer original articles and stories on Indian marriage and many other relationship topics.

Feel free to browse the variety of articles we have on offer. We hope they will be of assistance or enjoyment for you.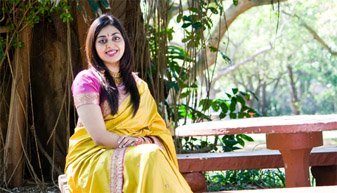 Featured Brides
Hindu
Chittoor
Hindu
Pune
Muslim
Hyderabad
Hindu
Gurgaon
Hindu
New Delhi
Hindu
Golaghat
Muslim
Kollam
Hindu
Chennai
Hindu
New Delhi
Muslim
Mumbai
Muslim
Mumbai
Hindu
Mumbai
Hindu
Bangalore
Muslim
Nanded
Hindu
Chennai
Hindu
Vadodara
Featured Grooms
Hindu
Hubli-Dharwad
Hindu
Sangareddi
Hindu
Sonepat
Hindu
Mumbai
Hindu
Other
Hindu
New Delhi
Christian
Springs
Hindu
Dubai
Hindu
Other
Hindu
Mumbai
Muslim
Bangalore
Hindu
Kannur
Hindu
Hyderabad
Hindu
Hyderabad
Hindu
Tirupati
Hindu
Chittoor