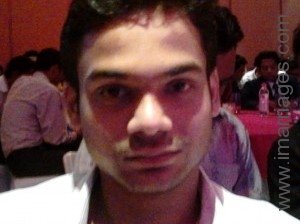 He is 28 years old
Never Married
Hindu, Khatri
His mothertongue is Hindi
Working in Other
Earning Rs.1 Lakh
Born in India
Living in New Delhi, India

In His Words
I am Mohit and I am a very simple man.I love to drive ,play snooker and love music very much.

I am currently working with aviation company in Delhi,and want to start my own catering bussiness soon.

My family is very small .my mother and me live together and my mother is very simple and loving.

She should be poor,decent and simple.she should respect elders and manage home smartly.

Lifestyle and Appearance

5 ft 5 in 166 cm
Wheatish Complexion
Athletic Build

Non Vegetarian

Doesn't Smoke

Doesn't Drink

Education and Career
Highest Education
Bachelors
Employment Status
Full Time

Family
Has Children Of His Own
No

Horoscope

Things He Likes
Music
Blues • Bollywood • Death Metal • Pop
Reading
Cartoon • War
Film and TV
Action • Bollywood • Cartoon • Comedy • Documentary
Sport
Billiards • Boxing • Cards • Cricket • Motorsport
Other Interests
Cars • Cooking • Gaming • Painting

Photos

What He Is Looking For
Age
18 - 25

Min Height
5 ft 4 in 163 cm

Body Type
Slim

Marital Status
Never Married

Mother Tongue
Hindi

Has Children Already
No

Religion
Hindu

Manglik
Yes

Drink
No

Smoke
No

Country Living In
India


Profile Managed By Self