Romantic ideas for the Republic Day long weekend
by Aiesha Jain, 25th January 2017
Republic Day is almost upon us and what better way to celebrate than by exploring this glorious country of ours. Don't waste your long weekend inside or wrestling crowds, grab your partner by the hand and surprise them with a trip away.
Here are 5 ideas for putting a smile on your partner's face this Republic Day.
Take a boat ride in The Backwaters of Alleppey
Alleppey (Alappuzha) is located on the coast of Kerala and is romantically referred to as the Venice of the East due to the thousands of residents that call its vast network of waterways home. These waterways, also sometimes referred to as The Backwaters of Alleppey, are lined by succulent green paddy fields and villages.
Take your partner for a romantic cruise on a houseboat and explore these magnificent waterways.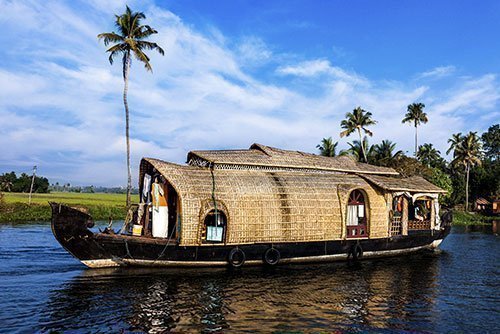 The Backwaters of Alleppey.
Ride around Havelock Island
Havelock Island is the largest of a chain of islands just east of Great Andaman Island. Time Magazine declared Radhanagar beach which is located on Havelock Island to be the "Best Beach In Asia" in 2004.
The best way to explore Havelock Island with your partner is to hire a bike. You certainly cannot get much more romantic than exploring an island paradise together on the back of a 2 wheeler.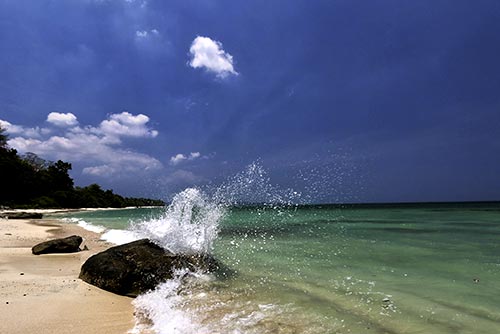 Havelock Island.
Rafting in Chikmagalur
Looking for something more adventurous? Try white water rafting on the River Bhadra in Chikmagalur, Karnataka.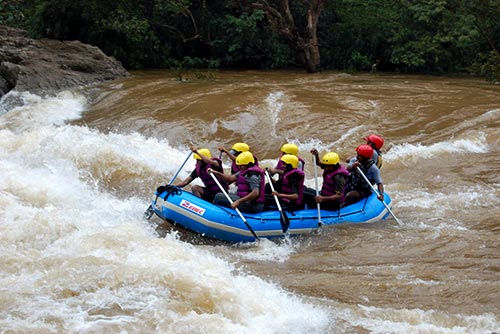 Chikmagalur.
Balloon ride in Jaipur
India has the most magnificent views in the world and what better way to experience them than with a hot air balloon ride.
Your partner will be mesmerized as you slowly drift over the Amber Fort in Jaipur or the tigers in Ranthambore.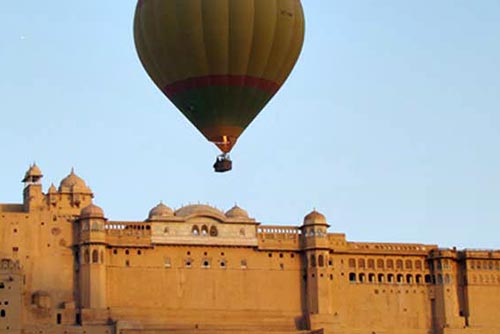 Jaipur.
Nature walk through Cherrapunji
Take your partner on a romantic nature walk through the exotic and beautiful forests of Cherrapunji. Be amazed while crossing the numerous root bridges and go for a swim in the crystal clear natural pools.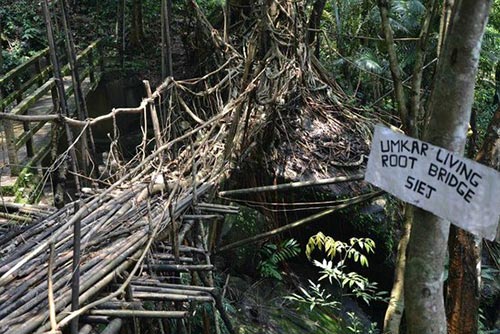 Cherrapunjee.
---