How To Write Biodata For Marriage
by Ayesha Jain, 10th October 2014
Writing a good biodata for marriage is arguably more important than biodata for work. We may change our jobs numerous times within our life time but it is preferable to have only one life partner.
Getting your marriage biodata just right is critical to attracting the perfect partner. Unfortunately, writing our marriage biodata can be extremely challenging. You know who you are, but how do you express that in words?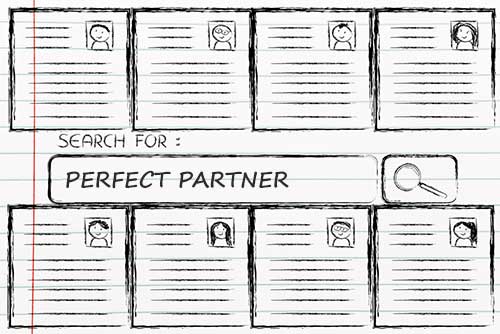 Make your marriage biodata stand out from the crowd
The very first thing people look at when viewing a marriage biodata is the photo. If there is no attached photo, they will most likely move on without even reading it. If you do not include a photo with your biodata you are seriously hindering your ability to successfully find a partner. Additionally, if you attach an inappropriate photo, you will also be damaging your chances. Photos should be of you and you only. Do not include a group photo with your friends or family. Ensure you are a smiling and wearing appropriate clothing. You should be clearly visable, the photo should be in focus and you should not be too far from the camera. The best photos show atleast your upper body. Photos which simply show your face are not ideal. Do not edit or add any special affects to the photo.
When you create a matrimonial profile on matrimonial portals such as iMarriages, there is almost always a questionnaire which you will have to fill out. You maybe queried on areas such as your martial status, height, mother tongue, education and religion. While it is easy to answer direct questions such as these, it is much more difficult to write an introduction or description of yourself.
You should ALWAYS spend the time to write a adequate introduction. The best matrimonial introductions are between 75 and 150 words long. Anything less shows that you are not serious about finding a life partner and you will likely find that potential partners will over look your biodata and simply ignore your messages.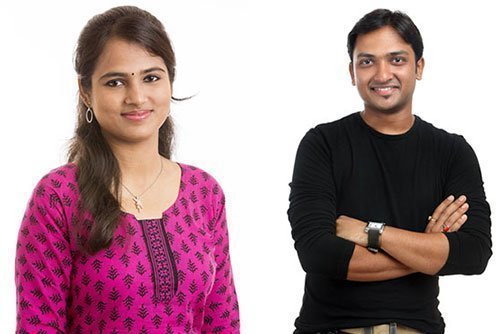 Carefully choose your photo
The first half of your introduction should be used to describe yourself. You may wish to start off by letting people know who this biodata is for. Is it for yourself, your friend, your sibling or your son or daughter? From there you may move on to providing basic particulars such as your first name, where you are from, your religion and your mother tongue. If the caste of your partner is not important to you, then we recommend that you don't include it in your introduction. If you discuss your caste within your introduction, you are signalling to others that caste holds some value to you.
You may include your profession and education however just like with your caste, do not include your salary unless the salary of your partner is important to you. If somebody's salary is a deciding factor in your selection, you may include it but don't exaggerate. If you are highly paid, it is our recommendation that you do not include your salary. An average salary is fine but advertising that you are a high income earner may attract people who are more interested in money than love.
You should share some of your personality traits. Introverts are generally not as open in expressing their emotions until they become more familiar with the person they are with. While this is perfectly normal, an extrovert may mistake this for a lack of interest from the introvert. Sharing a little about your personality will let people know what to expect during the first meetings and also help to avoid any misunderstandings.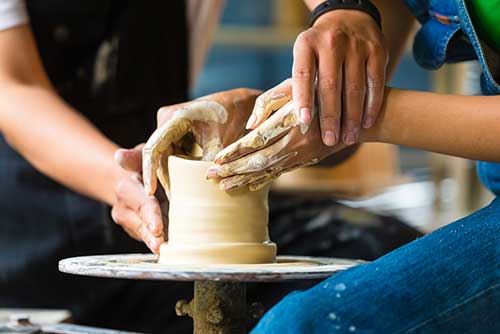 Look for someone with shared interests
Sharing your hobbies will help give people an idea of what type of person you are and will help attract someone with similar interests. Ideally, your life partner should also be your best friend. Having mutual interests and hobbies will go along way to achieving this and by advertising your interests, you will be more likely to attract the right person.
Although optional, information about your family will be of interest to parents who are seeking a bride/groom for their son/daughter. You may state your father's occupation, mother's occupation, how many siblings you have and how many are married. If you want to attract the attention of parents, you should include these details.
The second half of your introduction should describe your preferred life partner. You should note whether you are looking for a traditional partner or one that is more modern. India is rapidly changing and it is now common for the bride to continue working after marriage. If you are a groom that is seeking a stay at home bride, include this in your description. Similarly, brides should include in their introduction whether or not they wish to continue working after marriage.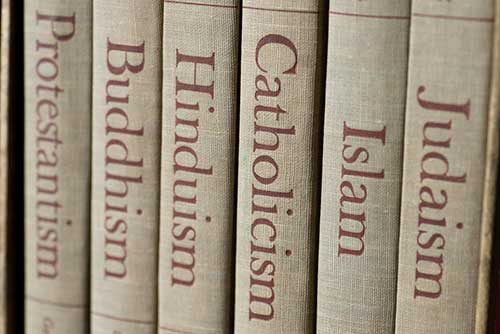 Include any religious requirements
If you require that your partner follows a specific faith or religion, this should be noted. Additionally, caste requirements also need to be told. If caste is no bar, make sure this is clear. Eating habits are often a cause of conflict so if you would prefer your partner to be vegetarian, let the reader know. Since Indian society is more diverse now than it ever has been, you can no longer assume that traditional ideas or beliefs are followed. Should there be any other requirements that your partner must meet then it is advisable to include these in your introduction, no matter how trivial they may be.
Matrimony sites generally do not allow you to include your contact details in your introduction so do not write your email address or phone number in there as you may find that your profile is removed. However, if you are advertising your marriage biodata in another location such as a newspaper, then do not forget to include your contact details. If you are including your phone number, make sure you let people know what is an acceptable time to call.
Once you have completed your introduction, we recommend that you list your particulars in an easy to read format. Details you may include are:
* Age
* Height
* Religion
* Caste (optional)
* Mother tongue
* Vegetarian or non vegetarian
* Smoker or non smoker
* Drink or does not drink
* Education
* Employment status
* Salary (optional)
* Manglik (optional)
* Current location (state/city)

The most efficient way of creating your biodata is to create it using the iMarriages matrimonial site.
Creating your biodata at iMarriages is free.
---