Online Dating; Superior To Offline Relationships
by Abby Lee, 22 July 2010
A new wave of phenomena is rising; online dating, but, is it better or worse than traditional dating?
The past tells of meeting other singles in restaurants, pubs, bars or movie cinemas, you name the public place and you can chance meeting your soul mate there. However, this is not the word of today. If you want to meet new people, singles just like you, heterosexual, homosexual, middle aged or of the same race, you have to hit the computer and log on to any number of dating sites available on the internet.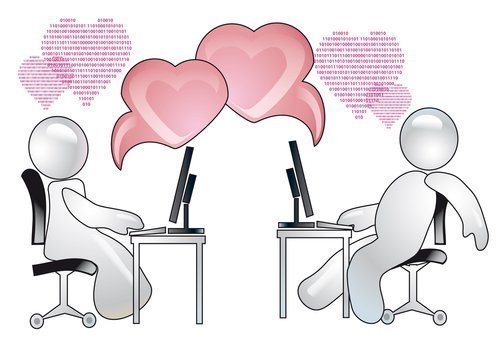 But, is online dating really as great as it is cracked up to be? Is it any better than the traditional ways of offline dating? Michael Rosenfeld, Sociologist at Stanford University that oversaw a survey conducted using 3,000 adults. This survey was to determine who most commonly used online services and their reasoning. Results showed that online dating was most commonly used by people who were seeking a relationship but afraid that they're friends or family would disagree with their choice.
Another known fact about online dating is that it is frequented by those of strongly religious and cultured countries, in search of a mate that matches their own beliefs and family cultures. Often profiles on dating sites can be created by persons other than the person of which the profile is for. An example would be of most Indian Dating profiles are created by a family member hoping to find a husband or wife for their loved one. Online dating provides the chance to secure arranged marriages; as family beliefs, religion and more information are easily accessible and are all in the one place.
Often meeting someone face to face and breaking the ice is one of the hardest steps to overcome in traditional dating. Getting the number or email of the person you are interested in is replaced with the click of a button on their profile that tells them you are interested. Rather than being stuck with the same old people to look at every day that live in your local area, online dating services bring thousands of new faces and personalities to your doorstep. Although, some sites will force you to pay to view profiles, pictures and contact other users, this is called 'subscribing blind' and this can sometimes be seen as unfair and praying on the weak.
Fortunately there are also sites that are free, to an extent. You can view other profiles, pictures and all and even sign up for free. You will simply be expected to pay a fee for contacting and receiving information, viewing details such as the time someone last logged in or whether or not they have read or ignored any messages you may have sent them. When this is considered with the usual costs of traditional dating... it is quite reasonable.
Where there is a cab fare, dinner cheque, dessert fee's, movie tickets, snacks and phone bills, and all for the one person in one night, we now have a small monthly amount quietly withdrawn from our account so that we can view thousands of people, contact them and meet them at our leisure. Perhaps online dating really is a revolution and something we should all be seeking out if we are sick and tired of suffering from that awful disease, loneliness.
The results are slowly sneaking in and it is about to go public that online dating is better than offline, it broadens all ranges and increases your chances of finding a mate. If you want casual, serious or simply physical, you can find it online. So, make a profile, and start searching today. You could be the next to find your happily ever after.
---